It All Started with Radio Dramas
While on road trips growing up, my mom would cue up a handful of cassette tapes – introducing me to the first, and to this day, best stories I have ever heard. I attribute those car rides with those stories to be the starting point of a lifelong career in the creative arts. 
Suspense, The Shadow, and all the other classic shows are what drove me to pursue theatre in middle school and high school and eventually audio production and voice acting after college. 
To this day, when I need inspiration, it's not uncommon for me to look up my favorite radio dramas online and recite them – almost verbatim. 
The Podcasting Journey
I started producing podcasts in the summer of 2017. I began creating long, detailed episodes outlining the personal stories of those I knew and admired. 
After spending time creating a catalog of stories, I was asked to start producing shows for small businesses.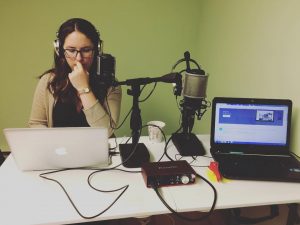 Over the last two years, I have gained experience not only with audio software and sound engineering but working with clients from across the US. 
I just recently launched a course I helped co-create with Gina Horkey of Horkey Handbook and Hailey Thomas of Brainspace Optimized. It's called Podcast Assist and we help you learn how to master the skills + strategies needed to help small businesses with their podcasts!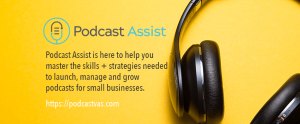 Becoming a Voice Actor
Around the same time I started podcasting, I fell in love with voiceover acting. My voice has been used for podcasts, corporate e-learning training, a YouTube web series, an RPG video game, and even a national TV commercial! 
I enjoy the opportunity to stretch my limits with voiceover work and I continue to seek out unique and challenging opportunities. While my voiceover career is just beginning, I am proud to say I've had great success and look forward to the projects ahead!
To learn more about how I can help with your awesome project, contact me here.